Technical and Business Translation Service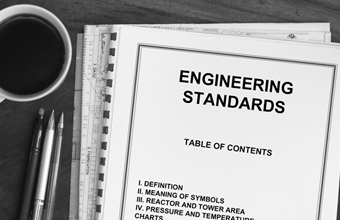 TransVision specializes in technical and business translation in several sets of languages and the skillful reproduction of original documentation in targeted languages. We draw on our engineering resources and decades of technical and business translation experience to produce quality results.
Translation
Japanese ⇔ English / Japanese ⇔ Korean / Chinese ⇔ Japanese / Japanese ⇔ Spanish / German ⇔ Japanese
■ High Quality Translation
■ Quick Delivery
■ Reasonable Price
More reasons why companies place their trust in TransVision translation services
Partial Experience List
●

LEED(Leadership in Energy and Environmental Design) documentation

●

solar & battery power systems

●

computer systems

●

hardware component manuals

●

web systems

●

software specifications and operation manuals

●

semiconductor equipment specifications

●

mobile phone systems

●

financial transaction software
●

chemical reports

●

environmental measures

●

hazardous waste

●

workplace safety

●

construction site safety

●

thermal power plant specifications

●

plant equipment operation and specification manuals

●

machine vision systems

●

instrument and control manuals
●

consumer electronics

●

ISO quality control manuals

●

six sigma reports

●

patents

●

legal contracts

●

machine and component parts data

●

numerous other types of engineering, manufacturing, and business documents
Our Service
I.TransVision translates a range of subjects spanning information technology, plant engineering to automobile specifications.
II.TransVision is entrusted with the translation of documents from leading corporations in Japan.
III.TransVision has the capacity to complete all scale of projects – from 1 to 10,000 pages.
IV.TransVision sets up specialized teams dedicated to your project to provide consistent translations for series of documents.
V.TransVision translation service is dependable and clients appreciate knowing quality translations will be delivered to them on time – every time.
VI.TransVision enables clients to relax knowing that their documents will be reproduced professionally in the targeted language.
We look forward to serving your translation and documentation needs.