Renewable Energy Engineering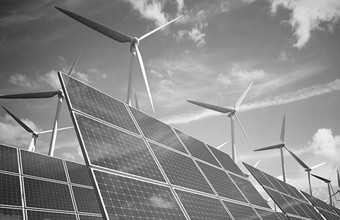 TransVision provides engineering and design services for solar, wind, and biomass plants in Japan.
We support domestic renewable plant projects with engineering services from conception through construction and commissioning. Our capabilities include expertise in Japanese and international standards JIS and ANSI along with bilingual engineering support comprising Japanese and multinational engineers.
TransVision designs substations and plant layouts, creates single-line diagrams, supports Utility and METI applications, vendor evaluations, greenfield site survey and evaluations, on-site project supervision, and engages in owner engineer roles.
TransVision's renewable energy project experience with solar, wind and biomass spans .5MW to 200MW power plants in Japan.
Engineering services
●

Engineering and Design of high and extra-high voltage Plants & Substations

●

Biomass plant layout, engineering and design

●

Owner's Engineer

●

Greenfield site assessment

●

Utility connection application preparation and submission
●

METI application preparation and submission

●

NOC application preparation and submission

●

PPA application preparation support

●

Vendor and equipment selection support

●

EPC and vendor technical meeting support

●

Testing and commissioning support
●

Technical site surveys

●

Topographical surveys

●

Geotechnical surveys

●

Flood and drainage studies

●

Feasibility studies

●

Site engineering support